What a great adventure this trip was. My first time in the DRC,
I got to give away a bunch of donated study bibles to some great
men of God, Counseling, teaching, preaching, fellow-shipping
with students, pastors, and great friends. What a great time.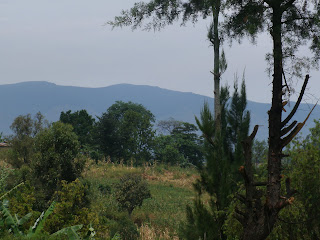 There is never a shortage of beauty all around while traveling in Uganda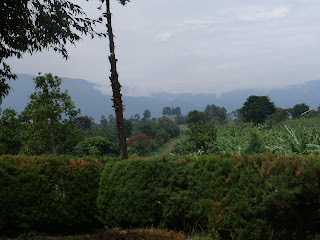 Its no wonder that Winston Churchill called Uganda "The Pearl of Africa"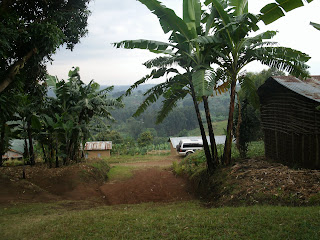 Isn't this one of the most beautiful places that you could imagine?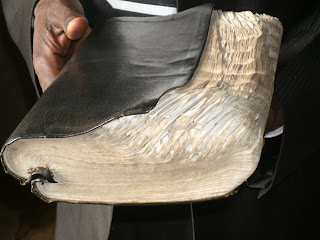 Doesn't this look like a Pastor is in great need of a new Bible to teach and preach?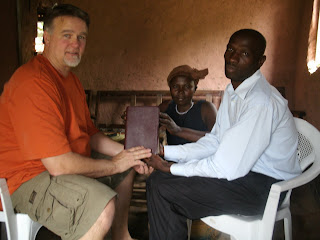 Thanks to our wonderful donors Rick & Lyla we were able to give this needy Pastor an awesome Study Bible for him to teach, and preach from.... PTL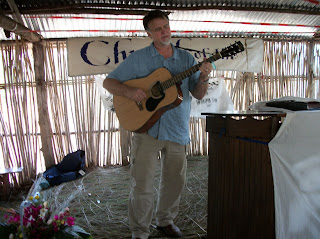 Another great day of ministering at Church of the Cross Uganda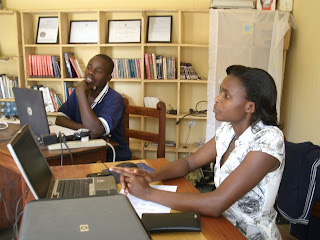 Here at the PRC (Pastors Resource Center) with our new teacher Scovia (also a University Lecturer) and Pastor John Baguma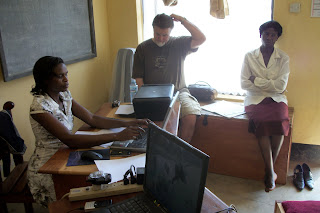 Here I am with the class on our new teachers first day. I wasn't scratching my head in disbelief. I was actually in awe of how wonderful a teacher God brought to HHIM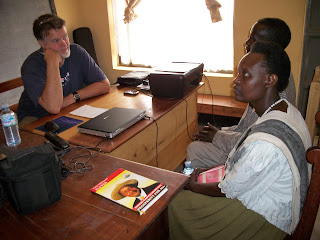 Marriage counseling with a local Pastor and his wife...One of the challenges God put before me on this trip. I was able to speak into the lives of 5 different couples to try help help God save their marriages. So far so good.PTL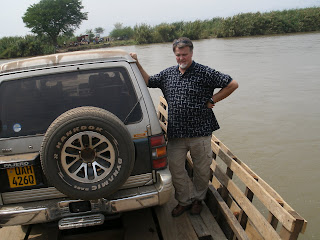 Here I am a little sceptical about the way we are crossing into the DRC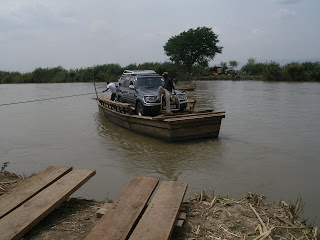 Man power at work. Five African guys pulled our vehicle across the Semliki river...wowwww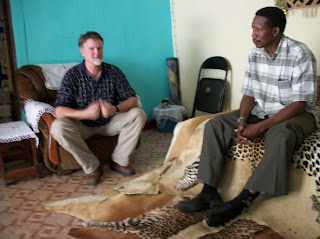 Here I am sitting and talking with King Albert in the DRC (Democratic Republic of Congo)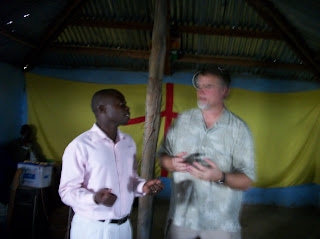 Pastor John and I at the marriage conference at the Host Church in the Congo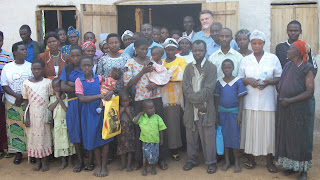 The village drunk was even welcomed to the conference........... I feel like a GIANT looking at these pictures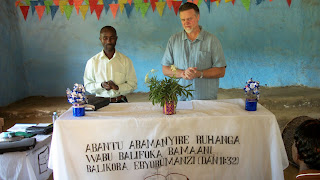 A wonderful time at the marriage conference in Kitumba we had to use two translators at times to reach everyone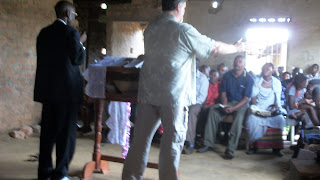 A really fun day preaching in Kijura we had fellowship and praised and worshiped for hours